I went to take photos of lotus flowes.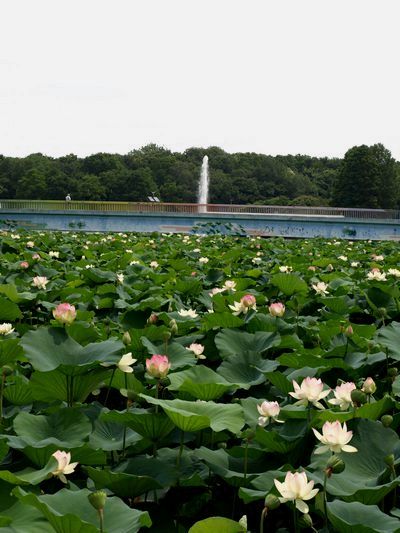 This is a botanical garden in Nagai Park.
Lotus flowers are in full bloom now.
The best time to see them will last until the end of this month.
Lotus flowers are most beautiful early in the morning
so the botanical garden is open from 7:30 a.m. in the holidays.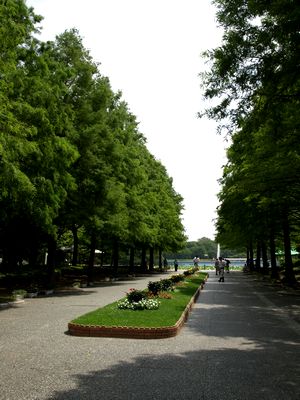 It takes about 10 minutes on foot from Nagai Station on the Midosuji Line
to Nagai Botanical Garden.
Go straight from the entrance, then you'll see a big lotus pond.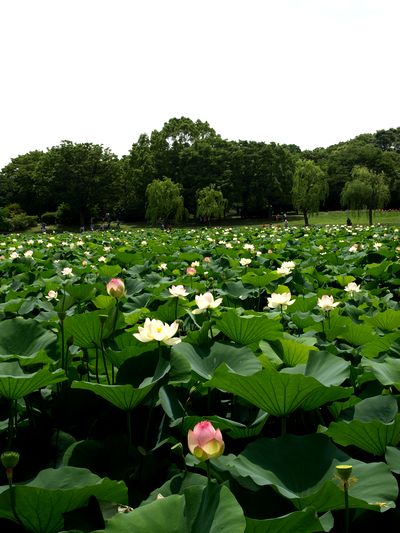 If you walk around the pond, you can see different views of the flowers
and leaves.
There are some spots where you can see lotus flowers close up.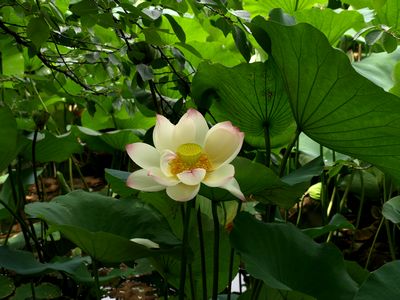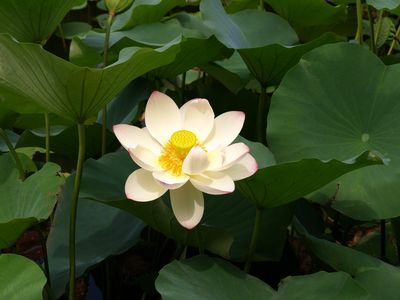 It was much cooler here than outside.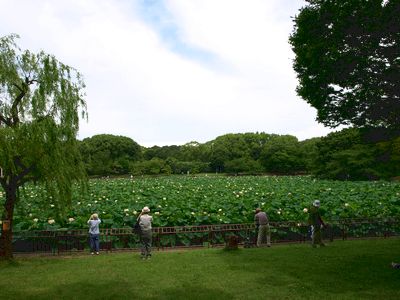 Maybe that's because the ground around the pond is covered with
grass. Not only in the shade, but also sunny places were not so hot.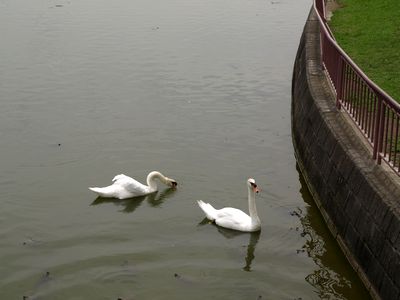 There is an another pond. Two swans were swimming!
By the way, I wondered what the difference was between a lotus and
a water lily.
Fortunately there was a sign explaining the difference: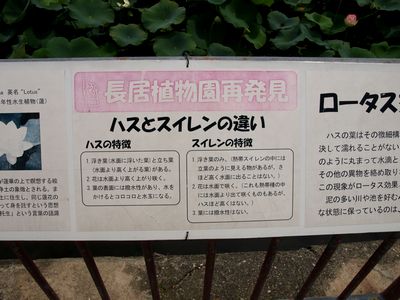 Basically lotus flowers have two kinds of leaves,
one stands upright in the water,
the other lies on the surface of the water.
The flower stands upright in the water too,
and the leaves are waterproof.
In the case of the water lilies, both the flowers and the leaves lie on
the surface of the water.
And the leaves aren't waterproof.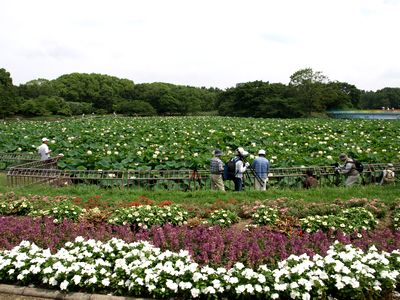 It's nice that we can enjoy seasonal flowers in town.
I hope we'll have many parks in Osaka in the future.